The Better Devils
I'm so thrilled to have an awesome touring band! I call my band The Better Devils. They are SO much fun to play with! We come in various configurations—acoustic, electric, full band, trio, duo. When somebody's on the road on another project, we mix it up with who's playin'. I love them all and so will you!

Gawain Mathews gigs with me as my guitarist and banjo player. His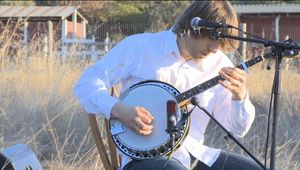 magic thread runs all through the music you hear. He's my arranger and producer. On my CDs he plays guitar, mandola, banjo, keyboards, accordion and percussion. Gawain hails from the wilds of Wales and the hot deserts of Utah (he prefers clouds to sun). He brings multiple skills as producer and arranger and years of musicianship in a wide range of styles. Gawain has played with and produced well over a hundred artists. Highlights from his varied career include performing with the Utah Symphony, appearing on the David Letterman Show with Australian indie pop singer Ben Lee, and a recent series of studio collaborations with Transiberian Orchestra lead singer, Tim Hockenberry. As well as maintaining a busy studio schedule, he's recently toured as guitarist with Grammy-winning world music and jam-band legend Mickey Hart. Gawain's original compositions have been featured frequently on Fox's "So You Think You Can Dance" and "American Idol." Currently he's a music producer in the San Francisco Bay Area working with a diverse roster of clients and styles. gawainmathews.com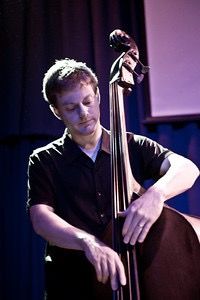 Dan Feiszli gigs with me as my bassist and he plays upright bass on my CDs too. Experienced on both upright and electric basses, Dan is a versatile performer in styles of music ranging from jazz and latin to pop and rock. He has performed in concert with such notable artists as James Moody, Raul Midon and Mickey Hart, and toured nationally and internationally with artists including Julio Iglesias, Nicole Yarling and Raul DiBlasio. In addition to his career as a performer, Dan is featured on hundreds of recordings as both a bassist and recording engineer, and has recorded and mixed albums reaching as high as #4 on the US Top 40 Jazz Radio Charts. In between performances and recording sessions, Dan can be found working as a freelance recording engineer and producer at his studio in El Cerrito, California. studiorhythm.com

Paul Olguin gigs with me as electric bassist. Paul was born and raised in  Santa Monica, California.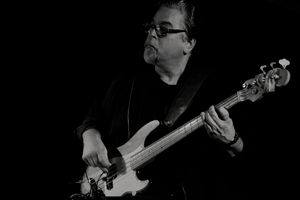 He began playing trumpet at age 10, tuba at 13, and switched to electric bass at 15. Since relocating to the SF Bay Area in 1990, Paul has recorded with Mazzy Star, Maria Muldaur, Shana Morrison, Jeffrey Halford, and Victor Krummenacher (Camper Van Beethoven) among others. Performances both at home and on the road include Bob Weir, Henry Kaiser, Elvin Bishop, Jeffrey Halford, Tracy Nelson, Amy Meyers, Jesse DeNatale, Dr. Elmo, Ramblin Jack Elliott, Huey Lewis, Phil Guy, 'Mighty' Mike Schermer, Tom Heyman, Shana Morrison, Nearly Beloved, Erika Luckett, Jonathon Richman, Kenny 'Blues Boss' Wayne, Carl Weathersby, Maria Muldaur, Augie Meyers, Wendy DeWitt, Adam Levy, Rancho Deluxe. paulolguin.com

Kevin Hayes gigs with me on drums. Kevin is a San Francisco Bay Area based drummer and songwriter, probably best known for his 20 years as the drummer for The Robert Cray Band. During his time with Cray from 1989-2008, he recorded 9 studio albums, including the 1999 Grammy winning Take Your Shoes Off, as well as a double live disc recorded at London's Royal Albert Hall.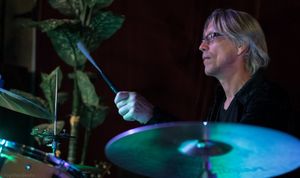 He has played on records by John Lee Hooker, B.B. King, and Van Morrison, among many others. His live show credits include performances with B.B. King, John Lee Hooker, Etta James, Tracy Nelson, Allen Toussaint, Jon Hendricks, Hubert Sumlin, Jimmy Vaughan, Lee Dorsey, Curtis Salgado, Bonnie Hayes, Roy Rogers, The Delta Rhythm Kings, and many others. Since leaving Cray's band, he has worked independently on a variety of music projects, including recording two records and touring in the Manzarek Rogers Band with slide guitarist Roy Rogers and the late Doors keyboardist Ray Manzarek. In addition, he has recorded and toured extensively with the British blues guitarist and vocalist Matt Schofield. www.damicodrums.com/Kevin_bio.htm

Kyle Caprista is the drummer on my upcoming CD, Liars, Cutthroats and Dames, and we look forward to gigging together! Born and raised in the Bay Area, Kyle has made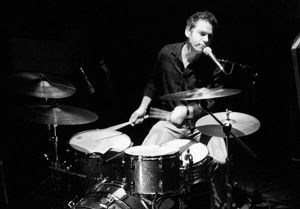 a name for himself by treating artists and their songs with respect and enthusiasm. He's been blessed to share the stage with Phil Lesh (Grateful Dead), Pat Monahan (Train), Chuck Prophet, Mike Mills and Peter Buck (REM), Ben Gibbard (Death Cab for Cutie), and more singer-songwriters than you can shake a stick at. He's thumped the stages of great local venues (Fillmore, Great American Music Hall, Slim's, Independent, Fox Theater, Bottom of the Hill), TV (Jimmy Kimmel Live), international tours, and some of the most iconic recording studios the world has to offer. Available for live, tour, session, and production. kylecaprista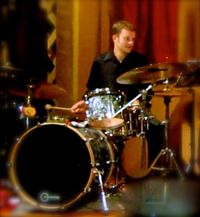 Jon Arkin gigs with me as drummer. He leads his own groups and he is busy as an in-demand freelance musicianwith many notable local, national and international artists. Folks he's performed or recorded with include Ian Carey, Spencer Day, Rachel Efron, Gene Perla. Spanning three decades, his list of recording credits includes dozens of albums and guest appearances in a wide variety of genres, as he maintains an active recording schedule as a studio musician. He has also established himself as a noted educator, teaching unique classes, workshops, clinics and lessons to students in the Bay Area and elsewhere, and is frequently faculty member of the Standford Jazz Workshop and the Jazzschool in Berkeley. His drumming style has been sought out as much for his versatility as for his uniqueness. A believer in the power of listening, grooving, dynamic balance, and attunement, his collaborators attest to his ability to suit the music of the moment. jonarkin.net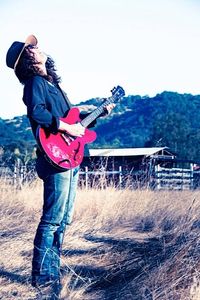 You'll see Drew Southern in some of my videos. Drew is a budding guitar player, singer and entertainer. Sophisticated, outrageous, playful, whether at Yoshi's SF main stage or a bar on Beale Street down in Memphis, there is nothing Drew likes more than to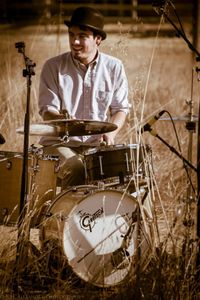 meet up with the homies and get down. Watch out! drewsouthern.com 
You'll also find Blake Ritterman playing drums in some of my videos. He has since made a name for himself in the Bay Area as a working musician landing gigs with Ed Ivey (Faraway Brothers), Ubidube Whitaker (Sammy Hagar), and with his own band Posole, which recently played at The Great American Music Hall. blakedrums.jimdo.com.

Mo' Better Devils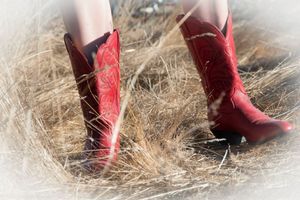 I'd also like to thank the following honorary devils:
Joseph Feusi, mentor and acting manager, photography
Tamarind Free Jones, photography
R.H. Alexander, photography
Lorene V. Garrett, photography
Drew Southern, videography